Love Brisbane? Love food? Then, guys, I've got the list for you. I wanted to share with you my favourite Brisbane meals and a bit of a guide to what I recommend as the must-try places to eat. These are the spots I genuinely love to visit and go to time and time again. If you've ever wanted to stalk me, just hang out at one of these places and I'll show up at some point (don't though, that's weird).
I've brought together a mix of the best fancy meals, budget bites, breakfasts, sweet treats, lunches, dinners and booze for you to choose from. So, here they are… 20 of my favourite Brisbane meals! All the flavours! Very munch!
Planning your trip?
•••
Hotels – we use Agoda
Rentals – RentalCars.com
Insurance – Cover-More
Sim Cards – SimsDirect
You might also like to read:
1. Mexican from California Native
Definitely, my favourite Brisbane spot to grab insanely good Mexican food that is sure to hit the spot. California Native is based in Coorparoo and has a really cool decor, the owners are genuinely wonderful people, fulfilling their culinary dreams through the restaurant. The food is authentic and packed full of flavour! You have to try their Tacos, they're freaking delicious and not to be missed (along with everything else on the menu).
2. Patisseries from Flour & Chocolate
Probably my favourite place in Brisbane to indulge in a tart, cake or other heavenly treats! Flour & Chocolate, based in Morningside, serve up the most delicious and good-looking patisseries you've seen south of the equator. Not only does the food taste good, but Lachlan and his team of wonder-chefs are absolutely lovely too! Be sure to try one of their impressive Danish's and their signature cronuts.
3. Pasta from 1889 Enoteca
If you are looking for Brisbane's best pasta, get yourself down to 1889 Enoteca in Woolloongabba. The pasta here is next level, as is their fantastic range of wines. A meal here really is one of those dining experiences that turn into a great evening you just can't forget. I go here whenever I have something really special I want to celebrate.
4. Cake from Jocelyn's Provisions
You have not truly lived until you've eaten one of Jocelyn's Provisions incredible cakes, from her James Street store. My sister and I eat these as a naughty treat, with a coffee and a good old-fashioned tongue wag. Not only do they look picture-perfect, the cakes here are full of flavour and deliciously moist. Yep, I said moist. My favourite is the Passionfruit Butter Cake because passionfruit!
5. Curry at Punjabi Palace
Definitely my favourite Indian restaurant in Brisbane, no questions asked. I've been going to Punjabi Palace to eat here for years now and still love it! The service is always good, the curry is always delicious and it's well-priced. My favourite thing to eat here is the vegetable paneer tikka masala with naan bread. That meal is the cure for whatever ails you. Drunk? Eat it. Tired? Eat it. Sad? Happy? Hungry? Eat. It.
6. Breakfast at Jam Pantry
If you like your breakfast to be fun, then you have to go to The Jam Pantry in Greenslopes. Created by foodie genius and Brisbane food icon, Nims, this super cool space on Logan Road boasts a menu unlike any other in Brisbane. For real. There are your usual breakfast staples, of course, but then there's a rotating menu composing seasonal treats and amazing creations born from Nim's food-loving mind. Think fairytale breakfasts and you'll be in the right vicinity.
7. Pho from Vietnam House
For really great Vietnamese food, get yourself down to Vietnam House in the Valley. This place is really low-key and laid back, but has an easy, enjoyable vibe to it that I really like. It's my Vietnamese go-to, for those nights when you want something delicious but not stodgy to eat. The Pho here is really, really good and I always struggle to choose just one thing to eat. Don't miss out on the Singapore Noodles!
8. Breakfast at Deedot Coffee House
If you find yourself on the South Side (yo!) and want to get a really delicious breakfast and a great cup of coffee, head over to Deedot Coffee House at Holland Park. They serve up these epic breakfasts on chopping boards that really fill you up but don't leave you feeling stodgy and gross. Ideal for summer, I know. They also make a really great cup of coffee. Just be sure to get down there early, it's quite the hot spot.
9. Dumplings at Harajuku Gyoza
When it comes to eating delicious dumplings, Harajuku Gyoza is my top pick. They have tasty options for meat-eaters and vegetarians and you can get your dumplings steamed or fried. They also do this really yummy tofu and broth thing, which is surprisingly great (trust me, I hate tofu and even I love it!) They have a few locations now so, take your pick.
10. Breakfast at Lucky Duck
Another of my favourite Brisbane breakfast spots, Lucky Duck Cafe & Bar is a very cool little space in Highgate Hill. I love this place because the food is really fresh and the portion sizes are generous, but not overwhelming. They consistently make great food at great prices and the coffee is awesome too! It's a go-to spot for me.
11. Cheap eats at Quan Thanh
If you're on a budget, head directly to Quanh Thanh in West End. I was introduced to this place by a good friend a few years ago and I just love it. There's a great range of Vietnamese basics that are tasty and won't break the bank. If you're feeling a bit down on a winter's day, their Pho will always cure what ails you. Always.
12. Acai bowls from Kiss The Berry
I freaking love Acai bowls! They're so tasty, I just can't get enough of them. My favourites come from Kiss The Berry, in South Bank. These are a great option for those balmy summer days spent wandering through South Bank. Grab a bowl of goodness and head on down to the water's edge to enjoy it in the shade.
13. Breakfast at Brown Dog
If I had to choose one place to be my official budget go-to for breakfast in Brisbane, Brown Dog Cafe would be it. Why? This Woolloongabba space is always super cool and chilled out and they consistently serve up simple, delicious and very well-priced breakfasts that you just can't go past. They keep it simple and absolutely nail it every time. I also really love the coffee here – it's awesome.
14. Cheap Indian Street food at Mirchh Masala
The food at Mirch Masala is really simple and really delicious, as well as being exceptionally well-priced. The place is no-frills, but the menu is awesome and loads of locals go here so you know it must be good. It's definitely a hidden spot in Brisbane and somewhere not too many people know about.
15. Dinner at Lennon's
If you're in the city and need a top spot for dinner, either to enjoy or impress, then get yourself down to Lennon's Restaurant & Bar in the Queen Street Mall. The food here is so good, it's really fancy but still really tasty and generous (not those tiny, pretentious plates of food that leave you starving). They also serve some mighty fierce cocktails and amazing wines here, so, really, they've got it all.
16. Beers at Riverbar & Kitchen
Our city really lends itself to cold beers outside on a hot afternoon. Bliss, right? One of my favourite places to do just this is at Riverbar & Kitchen at Eagle Street. The view here is awesome, you get to watch the world go by with the hustle and bustle of ferries and, of course, the sunset over the Storey Bridge. This place has a great atmosphere and an even better cocktail list. Get on it.
17. Vegetarian feasts at Govinda's
For vegetarians, Govinda's Pure Vegetarian is a real haven because you can eat everything! Woohoo! I love going here for lunch or dinner after a few too many beers in West End. They have loads of yummy foods to choose from that taste delicious and feel good in your tummy. Not only that, but it's all well-priced too, perfect for budget eats with good friends.
18. Cocktail pitchers at the Regatta
Oh The Regatta, the scene of so many dirty, dirty dealings (especially on the dance floor, am I right?!) There's no denying the Regatta is an awesome place to spend a warm summer afternoon, in the golden sun, drinking pitchers of delicious cocktails. They serve some awesome Pimms cocktails here that are too good to be missed, so get on down and give them a try.
19. Breakfast at The Single Guys
I stumbled upon The Single Guys by accident, in Kenmore, and was blown away. It's a tiny space but it serves up incredible food! The menu makes it hard to choose just one thing to eat for breakfast and the coffee is so good, not surprising given they're also a coffee roaster. This unassuming place is a must-try in Brisbane for great breakfasts.
20. Drinks at Les Bubbles
Les Bubbles used to be a brothel but isn't anymore, don't worry. Now it's a super cool bar that serves up really awesome cocktails and other drinks. They also do great meals here. You can already tell it's going to be one of those go-to cool hotspots in Brisbane, so get on down there and check it out. Ideal for after-work drinks or a sexy late-night cocktail.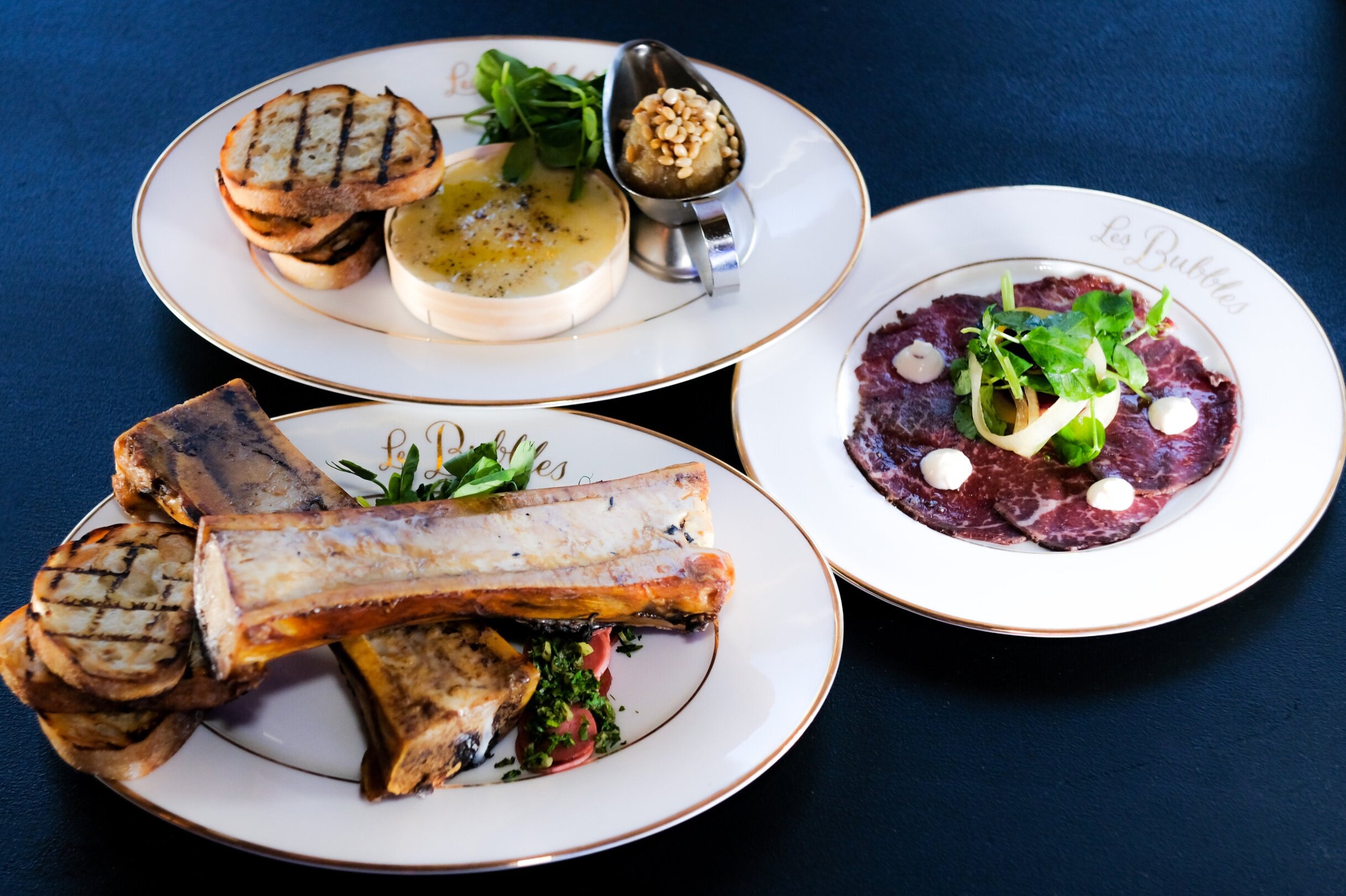 ---
Useful travel resources for your next adventure!
If you found this post useful, I'd be grateful if you used the affiliate links below. I'll make a small commission at no extra cost to you. Rest assured, these are the products and services I love and use. Thanks for your support! – Matt
Read the disclaimer for more information.
Agoda – hotels
Booking.com – hotels
Cover-More – insurance
Motorhome Republic – RVs
RentalCars.com – rentals
SimsDirect – SIM cards
Skyscanner – flights
Surfshark – VPN
TourRadar – tours
Uber Carshare – rentals
---